Beyond Blinds: ODL Add-On Blinds for Doors
Light & privacy control, easy to clean, no banging or swinging, safer for kids & pets
Beyond blinds: product features
ODL Add-On Blinds for Doors are a welcome addition to any exterior entry door, whether it's a patio door, French door, or standard front or back door. ODL Add-On Blinds provide the light and privacy control you desire, while eliminating the banging, swinging, and dangling cords of traditional blinds. Enclosed behind a layer of tempered safety glass, ODL Add-On Blinds for Doors are easy to install over your existing doorglass. With blinds behind glass, your window treatment is maintenance-free and stays clean—with no dusting required!
Light and privacy control
ODL Add-On Blinds for Doors offer you unlimited adjustability in controlling the amount of light and privacy you want. Blinds raise, lower, and tilt with smooth fingertip controls.


Fingertip adjustment
Enclosed cordless blinds let you adjust height and tilt with simple sliders that offer smooth, fingertip control.
No banging and swinging
The blinds-between-glass design eliminates the banging and swinging so common with traditional door blinds. Slats and cords can't get twisted, bent, or tangled.
Energy efficient
ODL Add-On Blinds for Doors provide an additional layer of tempered safety glass to your exterior entry door, increasing energy efficiency. Blinds behind glass reduce heat loss in the winter and solar heat gain in the summer. The additional layer of glass can also assist in noise reduction, adding a bit more tranquility to your home's atmosphere.


Easy to install, DIY
Easy one-tool, hassle-free installation typically takes less than an hour. ODL Add-On Blinds are installed right over the door glass in your raised-frame door using only a screwdriver. Installation of ODL Add-On Blinds on flush frame doors require just a screwdriver, level, and drill.


Safer for kids & pets
Enclosing the blind cords and slats between glass helps protect children and pets. ODL Add-On Blinds for Doors have received the Parents for Window Blind Safety (PWBS) Seal of Approval and the Window Covering Manufacturers Association (WCMA) Best for Kids certificate. Both organizations strongly urge parents to choose window coverings without accessible cords, such as cordless blinds. ODL is proud to be an industry leader in producing Add-On Blinds for Doors that reduce the risk of injury for children and pets.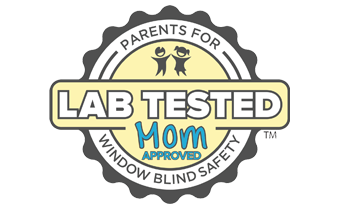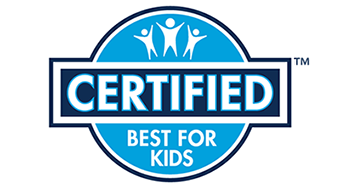 Robust design and maintenance free
ODL Add-On Blinds for Doors offer robust materials and a refined design. The enclosed door blinds retain their looks over time with no dusting required. The tempered safety glass is easy to clean and the frame is easy to maintain: leave it as is, or paint or stain to your preference.


Easy selection
Use our Add-On Blinds for Doors selection guide to quickly identify the correct model for your door and find out where to purchase. All you need are a couple of simple measurements and some information about your door.